China OEM China Hot Melt Double Sided EVA Foam Tape
Product Detail
Product Tags
We're commitment to offer the competitive rate ,exceptional products and solutions high quality, too as fast delivery for China OEM China Wonder Brand Hot Melt Double Sided EVA Foam Tape, At our firm with quality first as our motto, we manufacture products that are entirely made in Japan, from materials procurement to processing. This enables them to be used with confident peace of mind.
The TDS for the foam tape: 
Item

Code

Adhesive

Backing

Thickness(mm)

Tensile strength (N/cm)

180°peel force   (N/25mm)

Tack ball   (No.#)

Holding force

(h)

EVA Foam Tape

EVA-SVT(T)

Solvent glue

EVA foam

0.5mm-10mm

10

≥10

12

≥24

EVA-RU(T)

Rubber

EVA foam

0.5mm-10mm

10

≥20

7

≥48

EVA-HM(T)

Hot melt glue

EVA foam

0.5mm-10mm

10

≥10

16

≥48

PE Foam Tape

QCPM-SVT(T)

Solvent glue

PE foam

0.5mm-10mm

20

≥20

8

≥200

QCPM-HM(T)

Acrylic

PE foam

0.5mm-10mm

10

6

18

≥4
Production process for the EVA foam tape: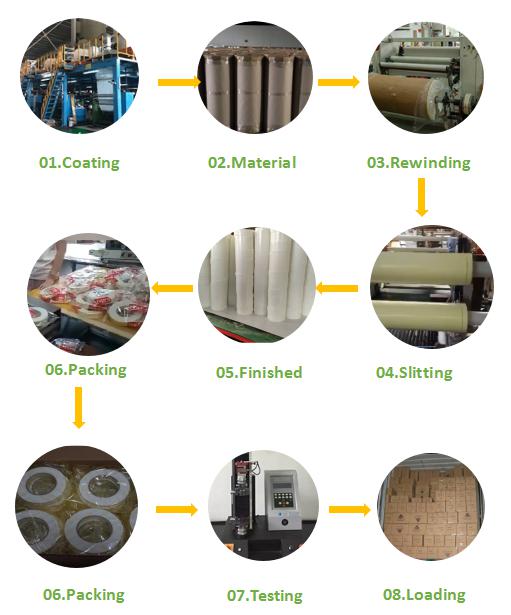 Features of foam tape:
Water resistance: closed cell structure, non-absorbent, moisture-proof, good water resistance.
Corrosion resistance: Resistant to seawater, grease, acid, alkali and other chemicals, antibacterial, non-toxic, odorless, and pollution-free.
Processability: It is easy to process such as hot pressing, cutting, gluing and laminating.
Anti-vibration: high resilience and tension resistance, high toughness, good shock-proof, anti-skid, and cushioning properties.
Thermal insulation: excellent thermal insulation, thermal insulation and cold protection and low temperature performance, can withstand severe cold and exposure.
Sound insulation: closed-cell foam, good sound insulation effect.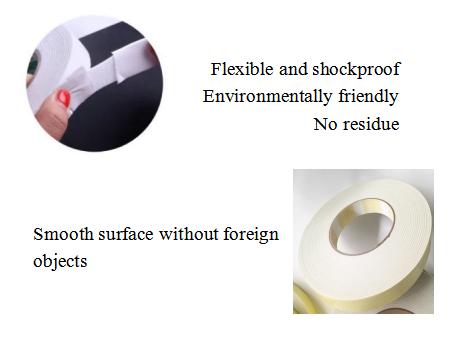 Application of eva foam tape:
It is mainly suitable for shockproof, buffer and anti-skid packaging in electronics, electrical appliances, machinery, digital, high-tech products, furniture, toys, hardware and plastics, printing, panels and other industries.
It is also widely used to prevent the bottom of products such as electronic and electrical furniture, ceramics, glass, wood and metal from being scratched and scratched. It can also reduce the noise caused by the movement of objects, make up for the uneven feet of electrical appliances and furniture, and can play anti-slip, shock-proof, Buffer and many other functions.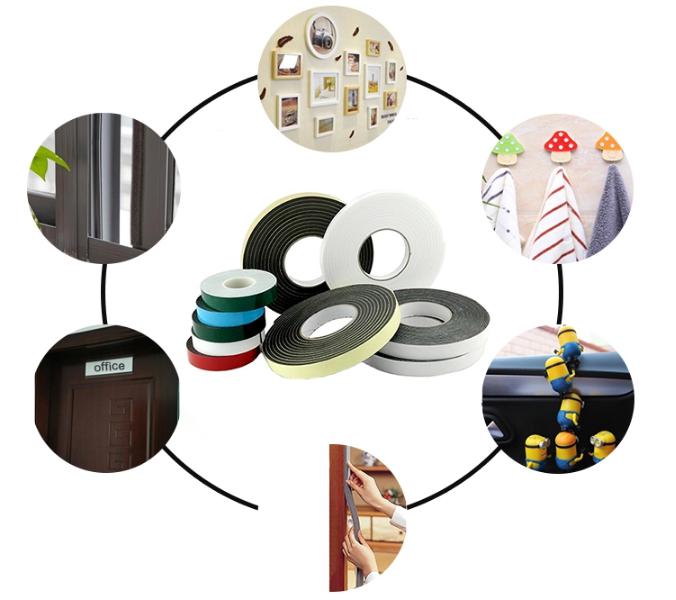 ---
---
---
Write your message here and send it to us