Butyl waterproof tape is a kind of life-long uncured self-adhesive waterproof sealing tape made of butyl rubber as the main raw material, with other additives, and processed by advanced technology, which has strong adhesion to various material surfaces. At the same time, it has excellent weather resistance, aging resistance and water resistance, and plays the role of sealing, shock absorption and protection on the surface of the adherend.

Range of use:
1. Waterproofing of roofs, undergrounds, construction joints and joint sealing of high polymer waterproof membranes.
2. Sealing on joints of subways and tunnels.
3. Joints of colored panels and solar panels.
4. Joints of steel constructions and repairs of steel roofings.
5. Aluminum foil surface type is used for the sealing of wood roofs, steel constructions, waterproof membranes, etc.
6. Sealing of windows and doors; sealing of tube and tube joints.
We can provide you free samples for quality testing and reference, please contact me if needed.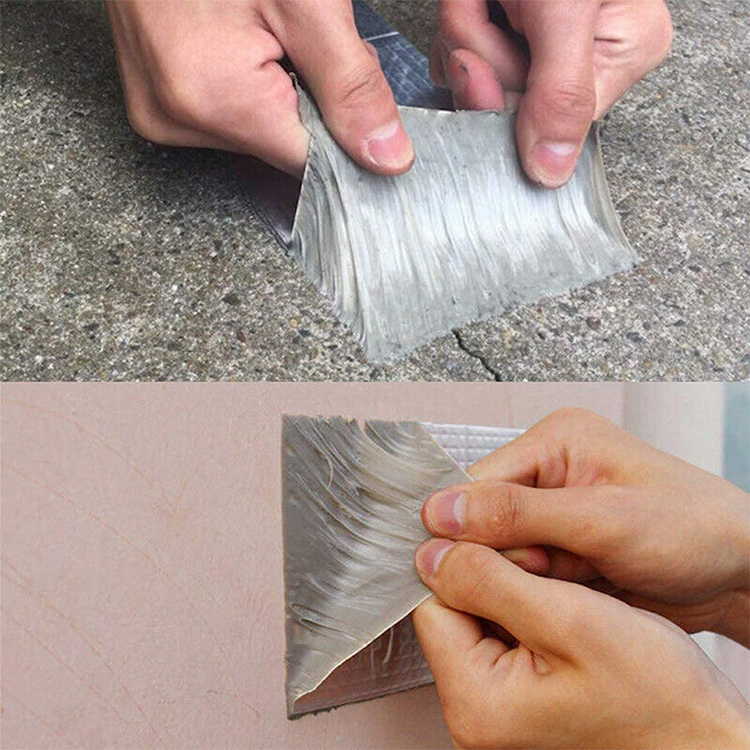 ---
Post time: Aug-03-2020