self adhesive fiberglass mesh fabric tape
Product Detail
Product Tags
Product description
Product Detail:
It consists of a pressure-sensitive adhesive coated onto a backing material which is usually a polypropylene or polyester film and fiberglass(filaments) embedded to add high tensile strength.
Highly tearing resistance,durable,anti-aging and moisture-proof.
A variety of grades of filament tape are available. Some have as much as 600 pounds of tensile strength per inch of width. Different types and grades of adhesive are also available.
Most often, the tape is 12 mm (approx. 1/2 inch) to 24 mm (approx. 1 inch) wide, but it is also used in other widths.
A variety of strengths, calipers, and adhesive formulations are available.
The tape is most often used as a closure for corrugated boxes such as a full overlap box, five panel folder, full telescope box. "L" shaped clips or strips are applied over the overlapping flap, extending 50 - 75 mm (2 - 3 inches) onto the box panels.
Application :
It is mainly used for reinforcing package and box sealing, bundle of irregularly shaped items and heavy duty for shipping.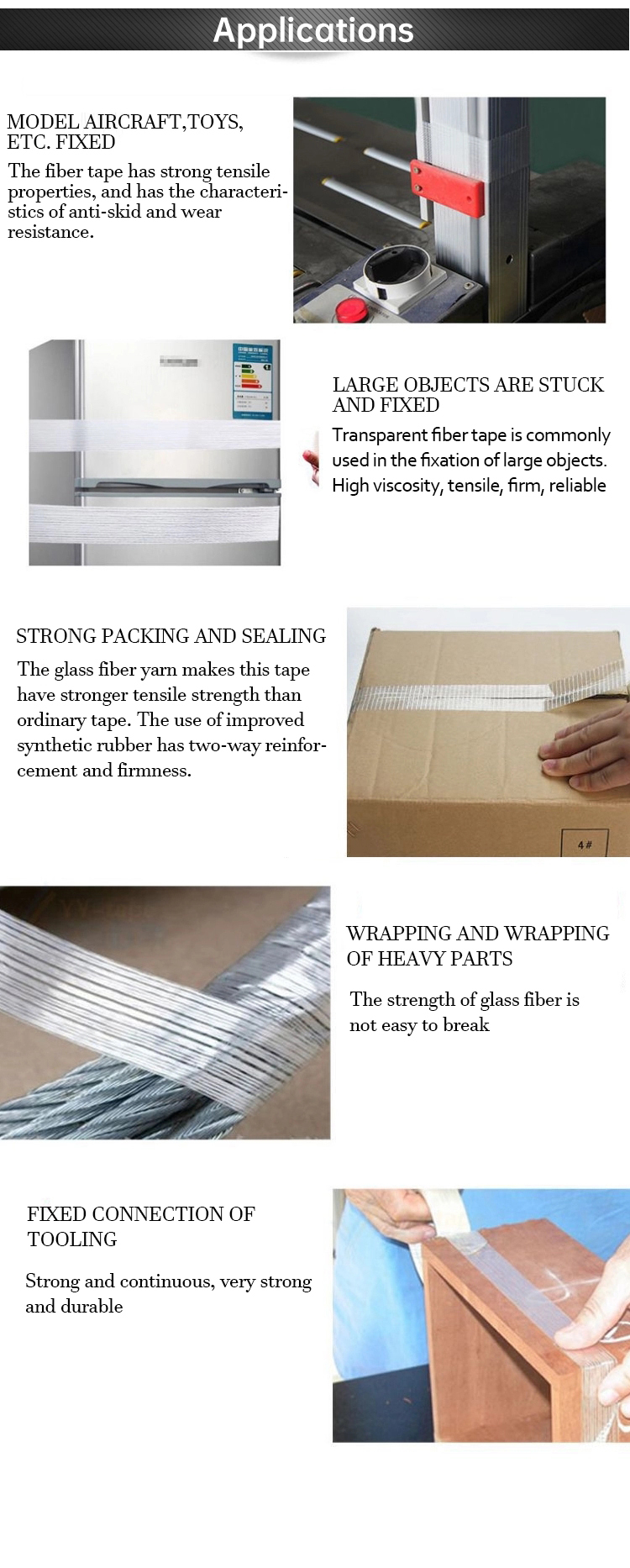 ---
Previous:
Pre-taped masking film
---
Write your message here and send it to us