Easy tear stationery tape
Product Detail
Product Tags
Main Features
High-quality and high-performance tapes have good performance even in extremely harsh climates, suitable for storing goods in warehouses, shipping containers, preventing theft of goods, illegal opening, etc. Supplying up to 6 colors and different sizes Of neutral and personalized sealing tape
 Instantaneous adhesive force: the sealing tape is sticky and firm.
Fixing ability: Even with very little pressure, it can be fixed on the workpiece according to your ideas.
Easy to tear: easy to tear off the tape roll without stretching and dragging of the tape.
Controlled unwinding: The sealing tape can be pulled away from the roll in a controlled manner, neither too loose nor too tight.
Flexibility: The sealing tape can easily adapt to the rapidly changing curve shape.
Thin type: The sealing tape will not leave thick edge deposits.
Smoothness: The sealing tape is smooth to the touch and does not irritate your hand when pressed by hand.
Anti-transfer: no adhesive will be left after the sealing tape is removed.
Solvent resistance: The backing material of the sealing tape prevents solvent penetration.
Anti-fragmentation: The sealing tape will not crack.
Anti-retraction: The sealing tape can be stretched along the curved surface without the phenomenon of retraction.
Anti-stripping: The paint will be tightly fastened to the backing material of the sealing tape.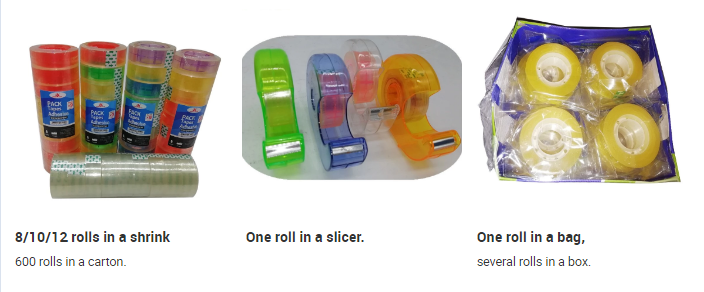 Application
Suitable for general product packaging, sealing and bonding, gift packaging, etc.
Color: Printing Logo is acceptable according to customer requirements.
Transparent sealing tape is suitable for carton packaging, fixing of parts, bundling of sharp objects, art design, etc.;
The color sealing tape provides a variety of colors to meet different appearance and aesthetic requirements;
The printing sealing tape can be used for international trade sealing, express logistics, online shopping malls, electrical brands, clothing shoes, lighting lamps, furniture and other well-known brands. The use of printing sealing tape can not only improve the brand image, but also achieve a Mass Media Informing Advertising.
---
Previous:
Anti-ultraviolet masking tape
---
Write your message here and send it to us