Product Detail
Product Tags
A Short History of Washi Tape
The whole washi tape phenomenon started in 2006. A group of artists approached a Japanese masking tape manufacturer - Kamoi Kakoshi - and presented them with a book of art they had created using the company's industrial masking tapes. The artists requested that Kamoi Kakoshi manufacture colourful masking tapes for artists.
This was the start of mt masking tape. In the beginning, there were 20 colours, colours designed to bring out the beauty of the rice paper (or washi) used to make the tape. The tapes were a hit - with artists, crafters, and design lovers - both in Japan and, gradually, internationally. With success came new colours, patterns and sizes.
washi tape is a high quality masking tape made of rice paper. 
Washi tape is reusable, biodegradable and made out of highly renewable resources. The adhesive can be silicon, rubber or acrylic depending on the brand.
Simply put, washi tape is a high-quality masking tape made of rice paper. But more than that, it is a material which is beautiful and practical at the same time. You can tear it, stick it, reposition it, write on it and even use it daily life. Washi tape comes in an endless variety of cute patterns and colors. It is as strong as masking tape but does not leave behind any traces of adhesive when removed, so it is gentle enough to use on photos, stationery and even on candle containers. Yes, washi tape is every crafter's dream!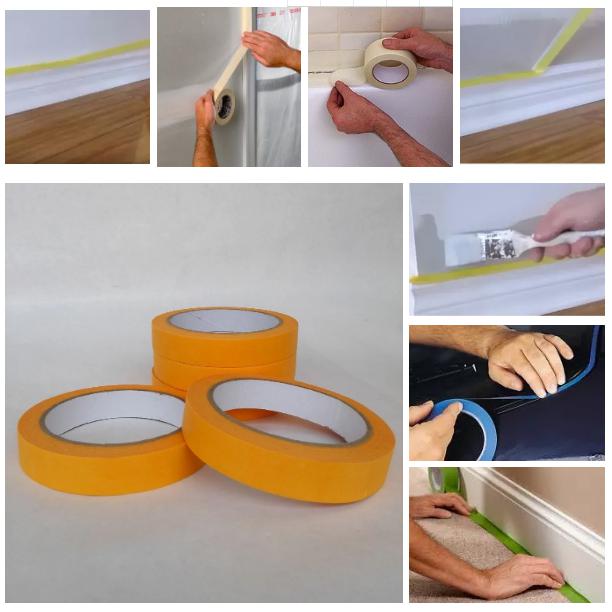 ---
Previous:
Gaffer Duct Tape
---
Write your message here and send it to us