Product Detail
Product Tags
Product Detail: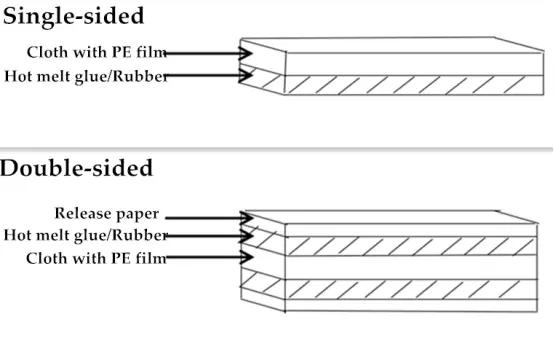 Duct tape is a kind of  high adhesive tape with strong peel force,tensile strength, grease resistance,aging resistance and corrosion resistance.
Application :
Duct Tape is mainly used for carton sealing,carpet stitching,heavy-duty strapping and so on.At present,it is also frequently used in car,chassis and cabinet.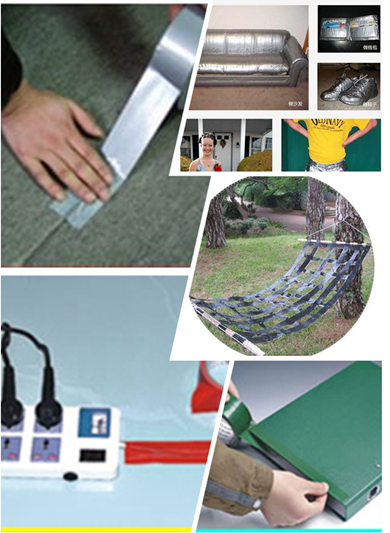 Duct tape, also called duck tape, is cloth- or scrim-backed pressure-sensitive tape, often coated with polyethylene. There are a variety of constructions using different backings and adhesives, and the term 'duct tape' is often used to refer to all sorts of different cloth tapes of differing purposes. Duct tape is often confused with gaffer tape (which is designed to be non-reflective and cleanly removed, unlike duct tape). Another variation is heat-resistant foil (not cloth) duct tape useful for sealing heating and cooling ducts, produced because standard duct tape fails quickly when used on heating ducts. Duct tape is generally silvery gray, but also available in other colors and even printed designs.
During World War II, Revolite (then a division of Johnson & Johnson) developed an adhesive tape made from a rubber-based adhesive applied to a durable duck cloth backing. This tape resisted water and was used as sealing tape on some ammunition cases during that period.
"Duck tape" is recorded in the Oxford English Dictionary as having been in use since 1899;"duct tape" (described as "perhaps an alteration of earlier duck tape") since 1965.
---
Next:
Washi Decorative Tape
---
Write your message here and send it to us